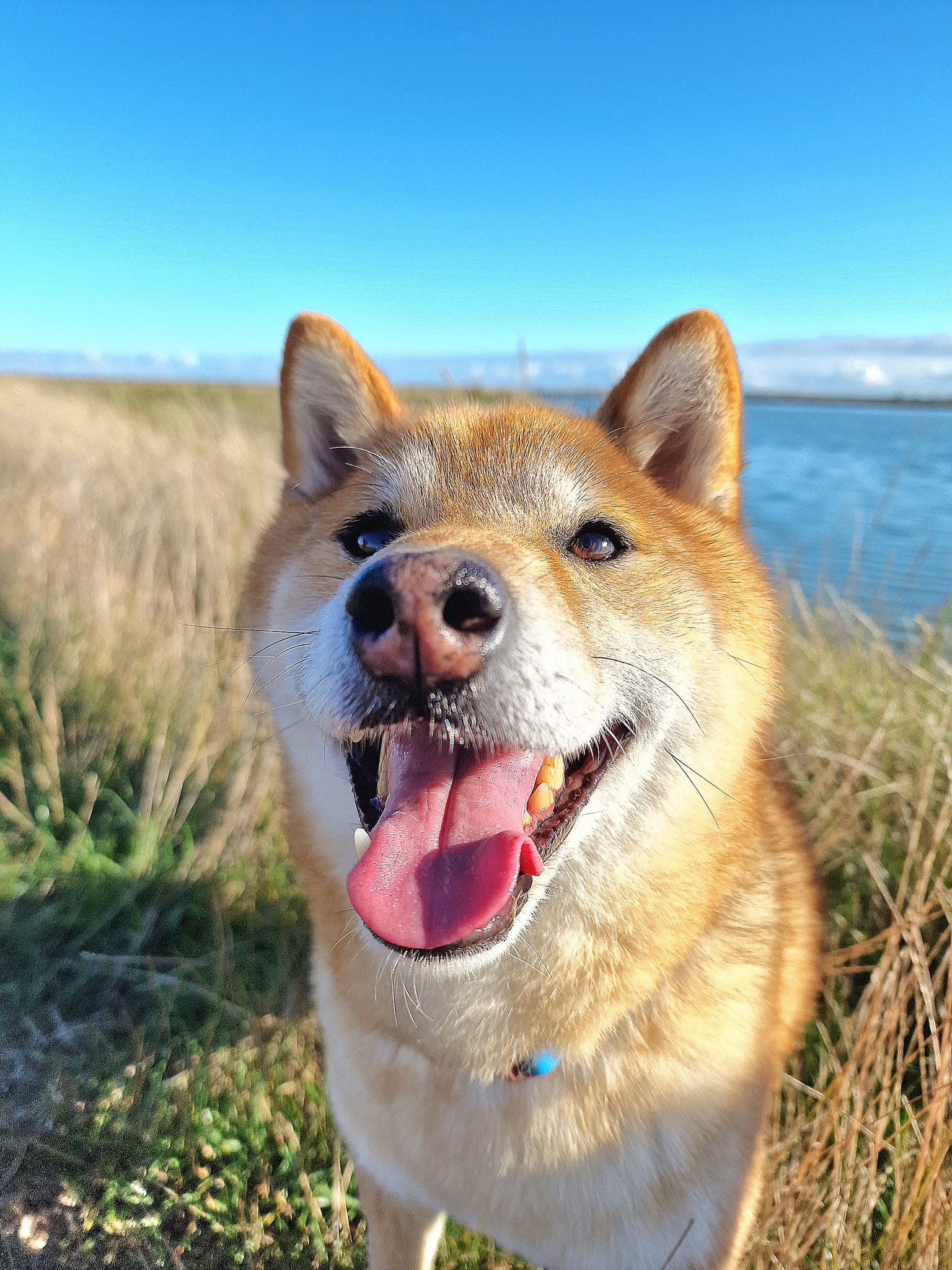 OKI
The Foxy One
Oki is a Japanese Shiba Inu. He is a registered Pets As Therapy dog who regularly visited care home residents where he entertained them with his many tricks. He is the first and only Shiba to earn a Rally Obedience title, and he has also had some success at Agility competitions. He dabbles in dog showing and has qualified for Crufts on multiple occasions, although as an older gentleman he is retired from showing and active competitions now. He has given me an insight into primitive breed behaviour and taught me a lot about how to motivate dogs. Oki is currently enjoying Hoopers and Agility training as well as entering Rally Online competitions.
The Showgirl
Pancake is a Nova Scotia Duck Tolling Retriever, or "Toller". She loves to earn rewards and has achieved Rally titles and won the Toller Rally League 2017. She is also a successful show dog, having won Best Puppy in Breed multiple times, placing well at Crufts. She has now gained two prestigious awards called Challenge Certificates which gives her entry to Crufts for life, as well as a Reserve Challenge Certificate. She is currently enjoying Agility and Hoopers training and in 2019 she made her Agility debut with some lovely successes. Pancake also competes in Rally Online competitions and won Top Rally Online Toller 2019.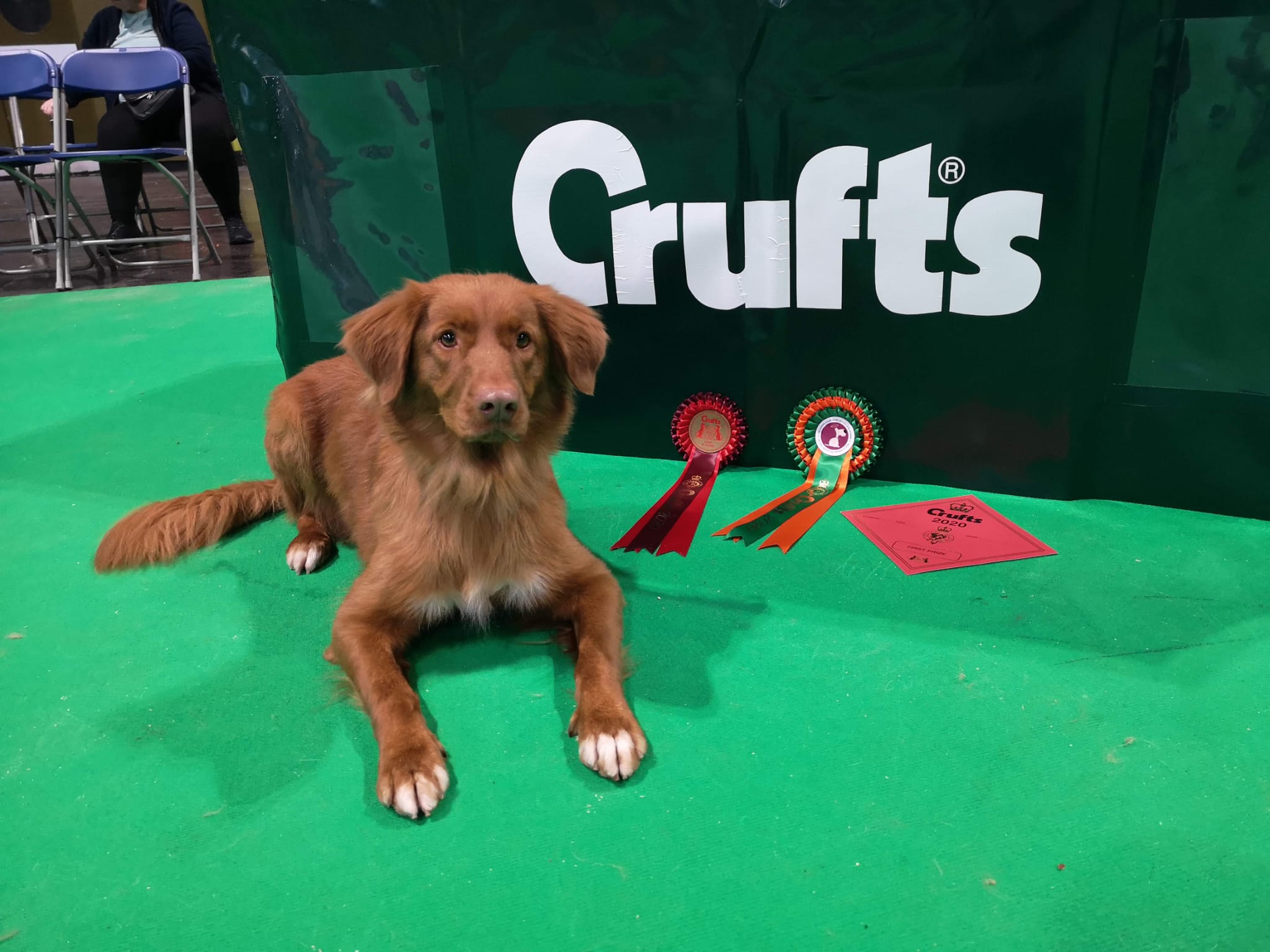 PANCAKE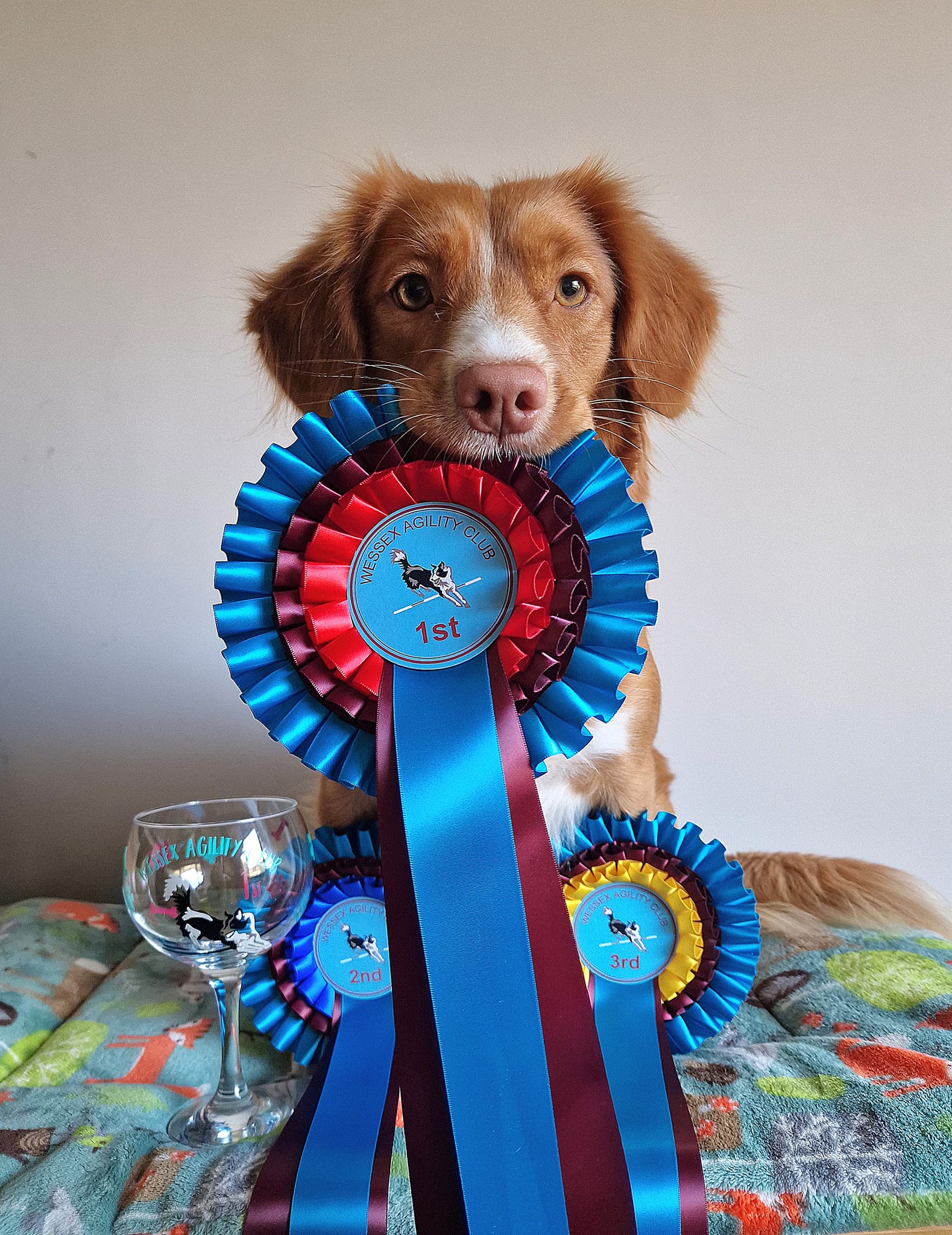 OLIVE
The Sporty One
Olive is also a Toller and she loves Agility. She has enjoyed her first competing season starting at the end of 2021 and got some lovely results for such a youngster. 2022 saw her go from Grade 1 to Grade 3. She is a joy to train and we are having fun competing. She is also doing well in the show ring, having also won a CC at a young age just like Pancake. She has achieved the Bronze Agility Warrant, awarded by the KC (points are given for every clear round at a KC competition). Agility is definitely our main focus but she has also successfully competed in Hoopers competitions with placings and wins, moving up the grades and live KC Rally Obedience competitions with placings, as well as Rally Online with success and grade progression.