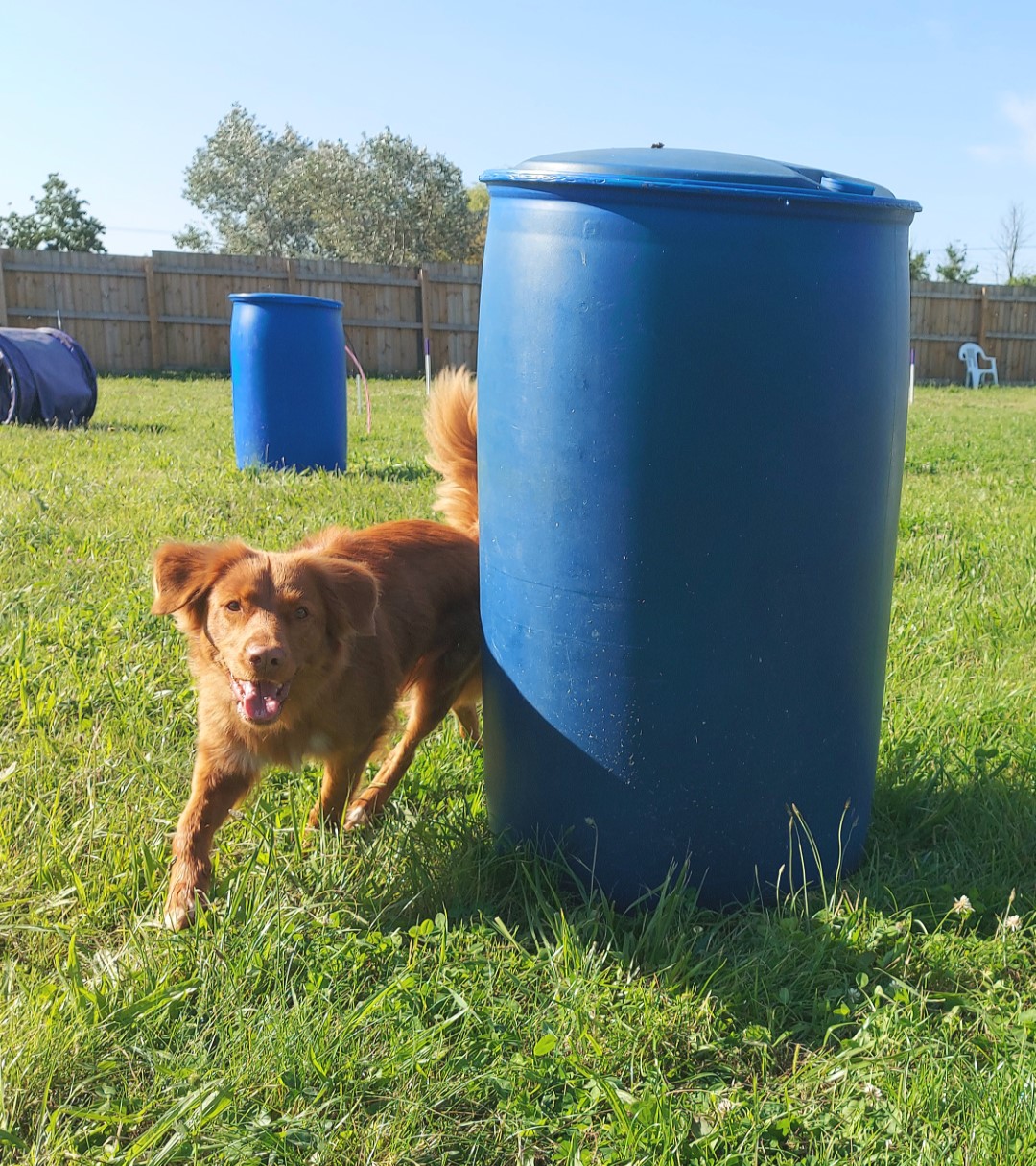 Combine speed and teamwork against the clock
Hoopers is fast paced dog sport where you direct your dog around a course of hoops and tunnels they run through, and barrels they run around. There are no jumps or equipment to climb so it is suitable for dogs of any age. Hoopers is growing fast in popularity in the UK and it is a great sport to get your dog involved in. You can compete in online competitions where you send a video to a judge, or you can go to a venue and compete in a live competition. Come and try it out for yourself!
By learning Hoopers, you and your dog will build on your bond as you do this fun activity together. Hoopers comprises of several pieces of equipment:
Hoops – run on a flat surface, under a hoop
Barrels – send your dog around a barrel
Tunnels – these can be different lengths
Dash Mat – run between poles over a mat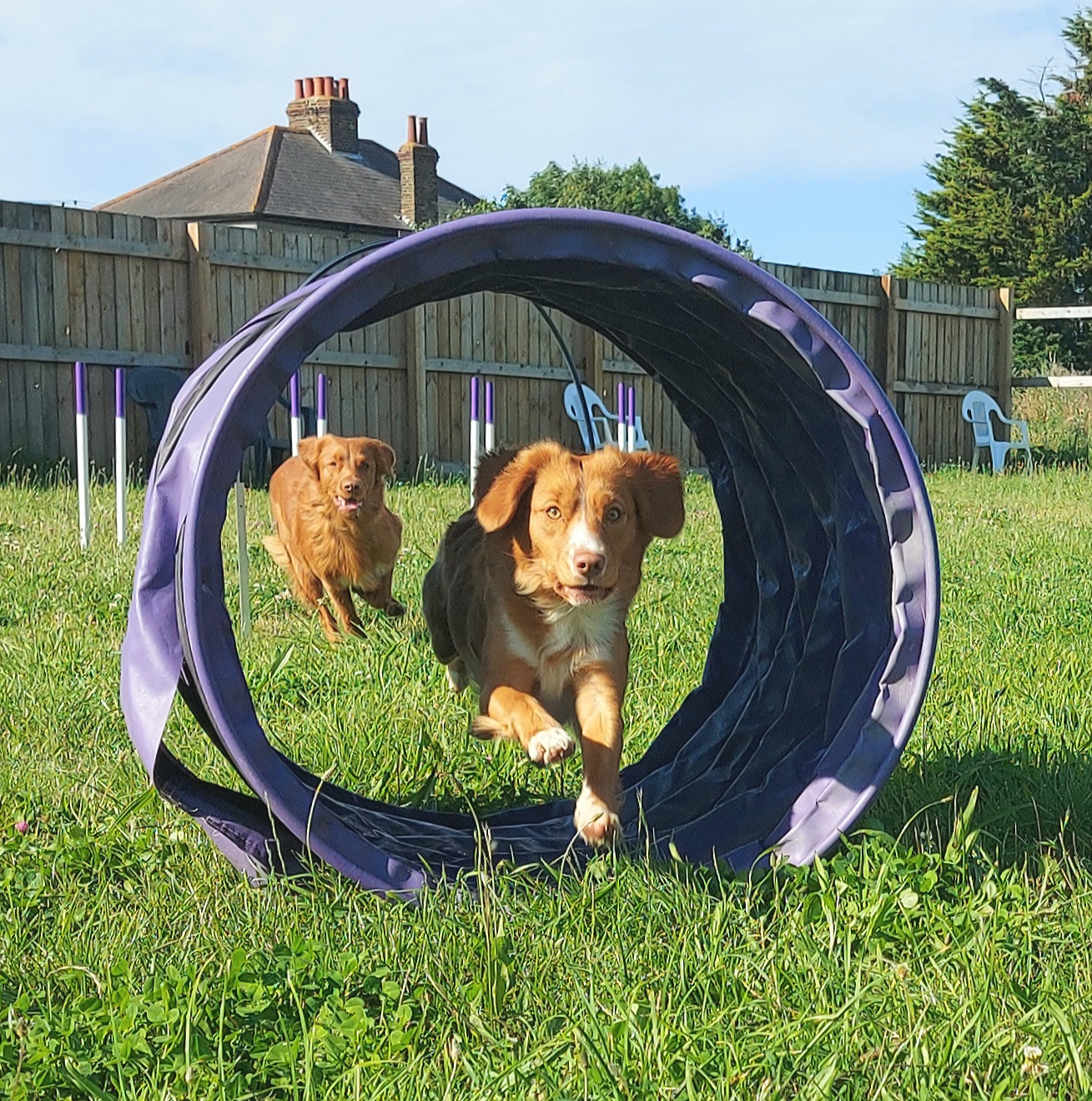 How Do Hoopers Competitions Work?
Once you are confident that your dog can navigate all the obstacles and put them together in a sequence, you can enter your first show! Shows are run by various organisations including independent clubs, UK Hoopers and the CHUK. Some shows are aimed at beginners and contain simple courses, some even allow you to take a toy in the ring. The "Agilitynet" website has a list of all the Hoopers shows available to enter across the country, and links with how to enter them.
You start at Level 1, or the organisations equivalent, and you can move up the grades as you win classes. Your dog needs to be measured, but this can be done at the show just before you run if your dog has never been measured before.
At a show, there will be at least one ring, usually more, set up with a course. You will have been sent "running orders" before the show which tell you which ring you are competing in, what order the classes will be run and how many dogs are in your class. You are allowed to "walk the course" before you take your dog to run it. This means you can enter the ring before the class starts, without your dog, and try to get the order of the obstacles in your head and plan how you will handle it. You would usually expect to be able to run 2 to 4 classes per show.